Shapiro Floor 4
This floor of Shapiro is quieter, with windowed nooks and tables among the book stacks.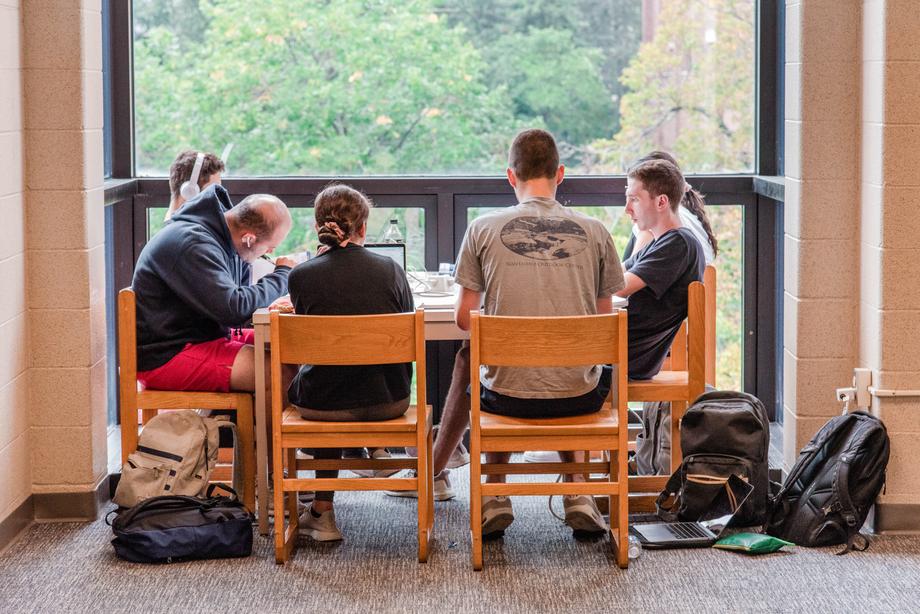 Known as the quieter floor in the Shapiro Library, this space contains a variety of seating types. 
The noise level is typically the quietest in the building. Study tables border the floor, and many have windows. Near the elevators you'll find larger round tables that have privacy dividers to allow for shared use. 
View the Shapiro floor 4 plan.