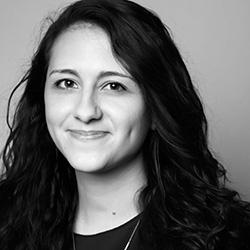 Pronouns
she/her/hers
Email
nbinnie@umich.edu
Mailing address
2178 Shapiro
Ann Arbor, MI 48109-1185
ORCID ID
0000-0002-9168-4107
About me
I support library instruction through both online and in-person teaching and by designing and developing learning modules in Canvas. 
I also lead e-learning initiatives throughout the university's undergraduate and graduate libraries and I develop e-learning and Canvas training for librarians. 
My research interests include online learning and design, critical digital pedagogy, the intersections of social media, reality tv, influencers, and information literacy, and promoting peer-mentorship and professional development opportunities for early career librarians.
My office phone number is temporarily disconnected while I work remotely due to COVID-19. Please contact me via email.
Languages
English