Computer and Video Game Archive
The Computer and Video Game Archive (CVGA) acquires, maintains, and makes available an extensive collection of video games, consoles, board games, and more, from the 1970s to today.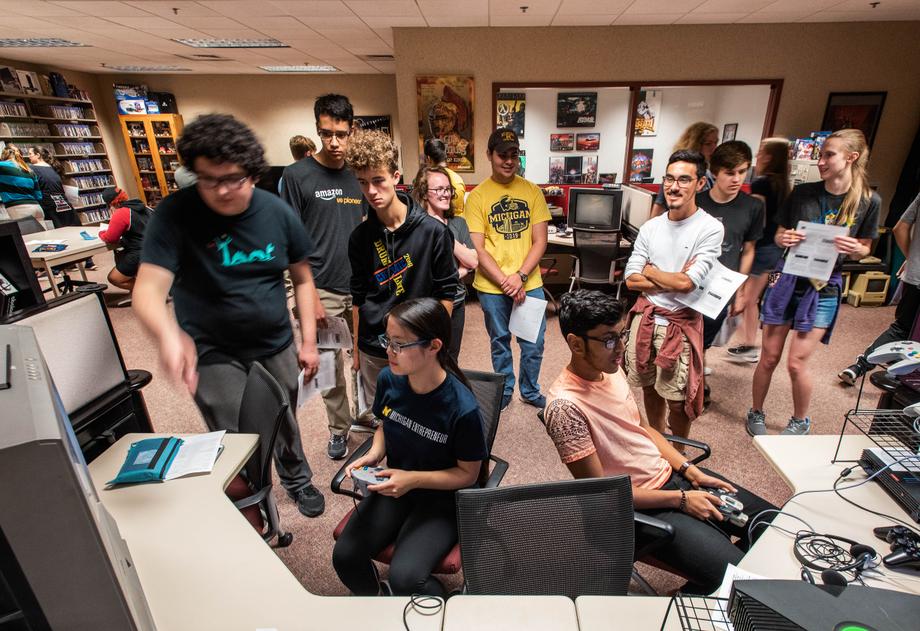 Address
Basement, Room B474
Art, Architecture, and Engineering Library
2281 Bonisteel Blvd
Ann Arbor, MI 48109-2094
View directions
Using our materials
Access to the collection is currently limited. We'll attempt to meet research or curricular requests for materials over the summer. Contact us with questions or requests at video.games@umich.edu.
Support the archive
We accept donations of games, equipment, game books and related ephemera.
Contact us with a list of materials at video.games@umich.edu and we'll be in touch. We also have items on the library's wish list.