Clark Commons
The Clark Commons offers individual and collaborative study areas, plus spaces to consult with library experts by appointment.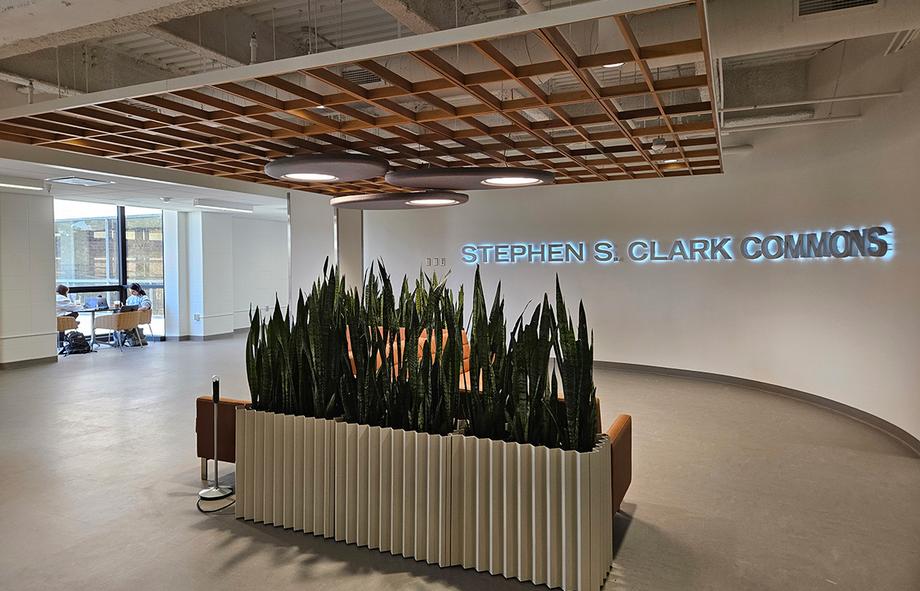 Address
Third Floor
Shapiro Library
919 S. University Ave
Ann Arbor, MI 48109-1185
View directions
Clark Commons
When open 24 hours, an MCard is required for access from midnight to 8am
Getting here
Clark Commons is located in Shapiro Library on floor 3.
Learn how to navigate Shapiro Library by viewing its floor plans, physical accessibility information, and more.
Amenities
Services
Attend workshops and consult with library experts to discuss your research needs. Learn more about the services available in Clark Commons and how to get in touch for help:
Spaces
You'll find a variety of seating options, a reading room, individual and group study spaces, whiteboards, screens, and spaces for collaborations, projects, and more.