In the studio
November 30, 2021
Students from the Stamps School of Art and Design course "Florilegium: Creating a Plant Compendium" visited the U-M Library's Book Arts Studio, wielding local plants they'd collected and a poem by Carl Lavigne, a recent graduate of the U-M Helen Zell Writers' Program.
Their goal: to bring the two things together, using the studio's equipment and tools, in a broadside — a sheet of paper printed on one side only — that interweaves the science of botany, the art of creative writing, and the craft of letterpress printing.
The broadsides the students created became part of their final projects, accordion books of prints, drawings, and paintings from their field observations, photographs, and studio work.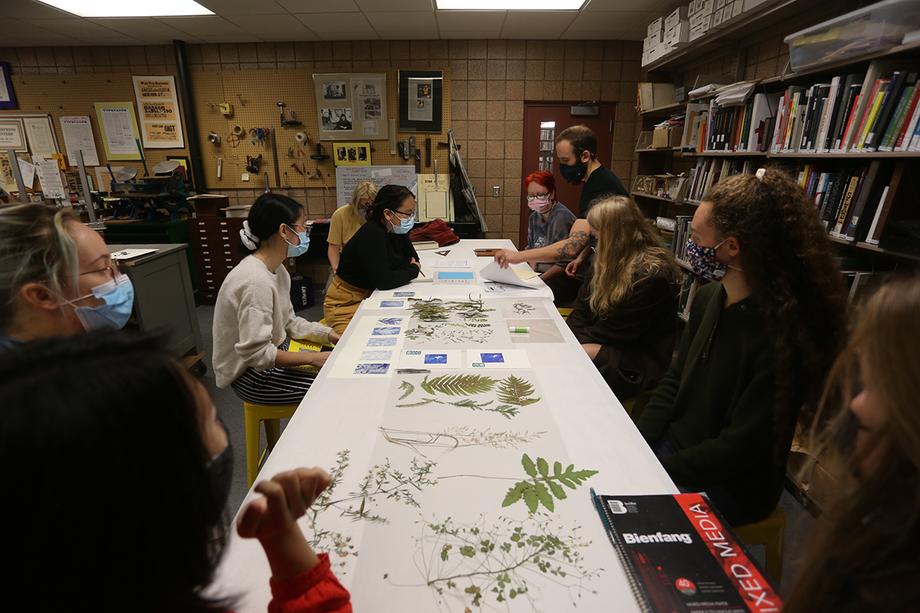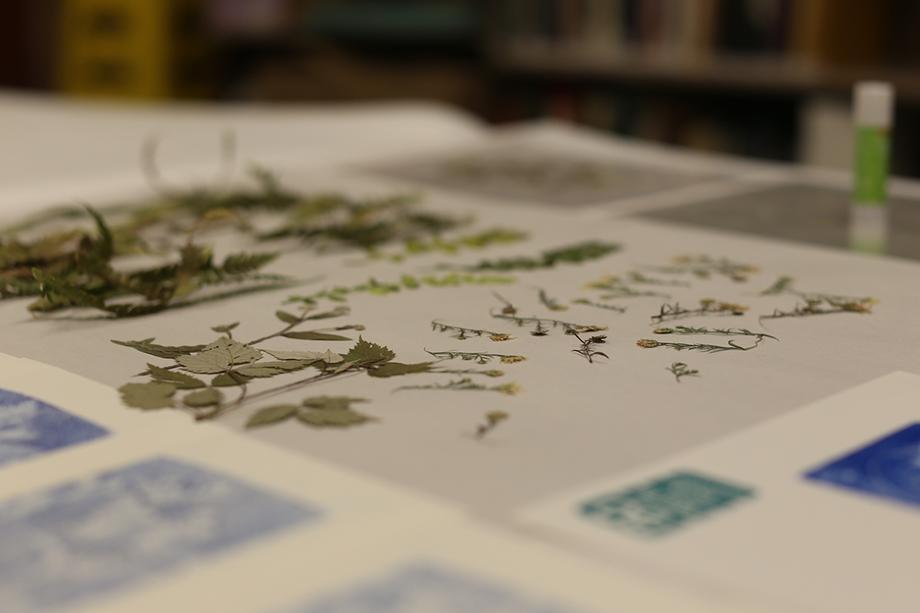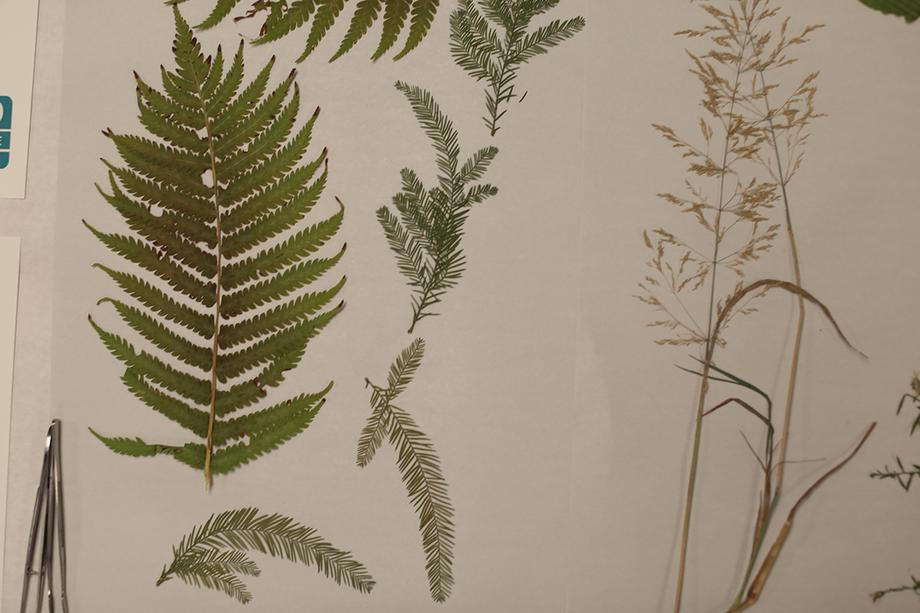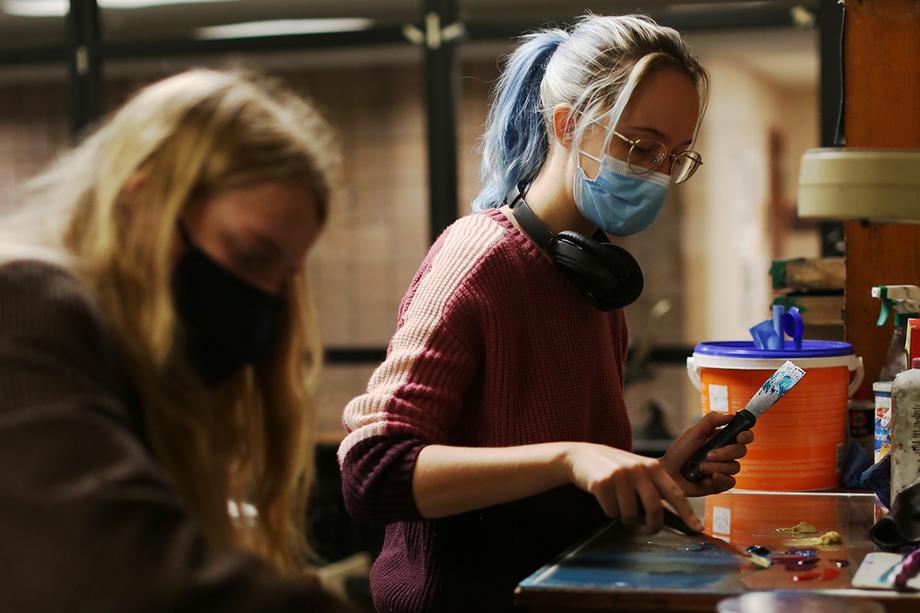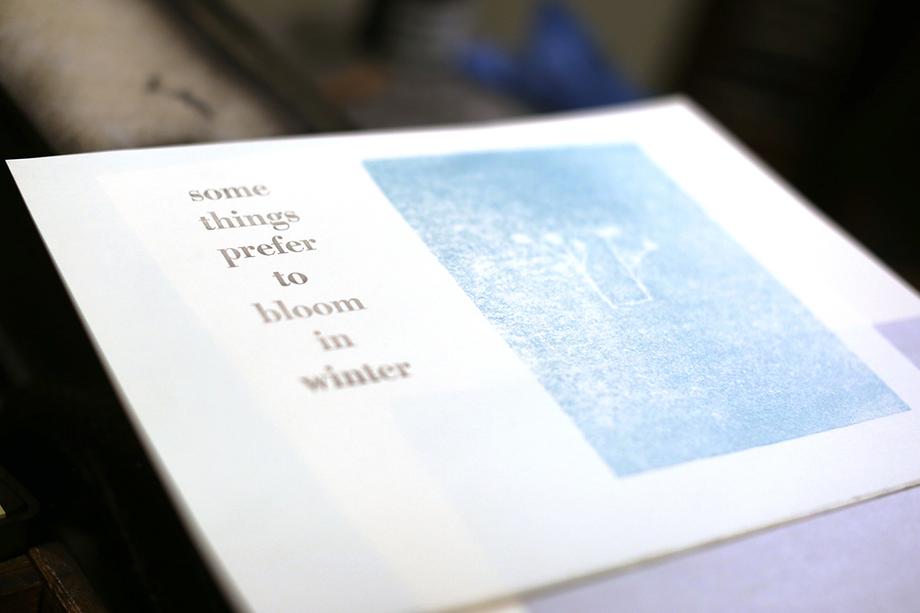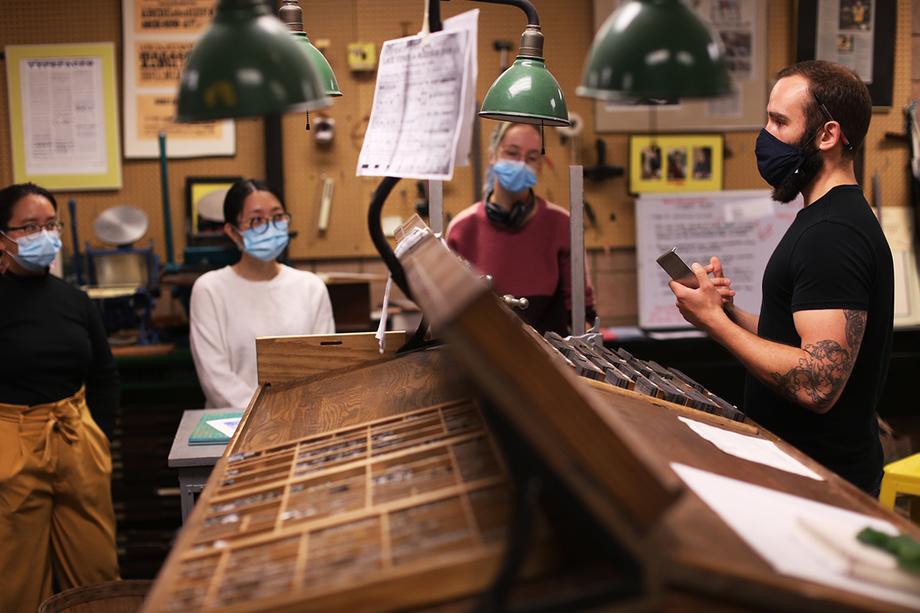 Share
Stay in the know