Get to know Dean Lisa Carter
May 4, 2023
Lisa Carter began her appointment as university librarian and dean of libraries on May 1. We sat down for a Q&A soon after her arrival. 
How did you get your start as a librarian?
My high school academic counselor, Mr. Davidson, suggested I apply for a job at the Bay County (MI) public library system. After what I thought was a terrible interview — it was my first — I was offered a position shelving and repairing books in the Children's and Adult Fiction department. (It wasn't in the job description, but I also trapped a bat!)
I went to college at Michigan State University certain I didn't want to be a librarian, but one Interdisciplinary Humanities degree later, I found myself applying to library school at the University of Michigan, where I learned about other incarnations of librarianship. 
I was a Residence Hall Head Librarian and worked in the library school media lab, and joined the Association of Moving Image Archivists committees. Then I was off to Iowa State University for a one-year film cataloging position, which led to a regular appointment as an audio-visual archivist at the University of Kentucky. 
Years later, here I am back at Michigan. (Thank you, Mr. Davidson!)     
What motivates you in your work, and where do you draw inspiration?
I'm endlessly curious and working in libraries offers daily opportunities to learn something new, and to help others advance their goals, discover new ideas, and create new knowledge. 
I draw inspiration from my library colleagues and their willingness to take on challenges and opportunities; from campus leaders who come together to advance teaching, learning, and research; and from other library leaders, who advance our shared principles for the benefit of their own organizations, our active partnerships, and the global scholarly community. 
Essentially, I enjoy and find inspiration in working with others to improve things for people by exploring and solving complex, multifaceted problems. 
What books, people, or situations have influenced the way you think about leadership?
A book that I return to from time to time is "Reframing Organizations" by Bolman and Deal. [First published in 1984, Lee Bolman and Terrence Deal's classic text offers a four-frame model through which organizations can be understood.] Another important influence has been the Library Management Skills Institute (LMSI) where, among other things, I met DeEtta Jones, who later created the consulting and training firm that offers the Inclusive Manager's Toolkit (IMT), which brings an equity perspective to LMSI principles. DeEtta just started a podcast, CultureRoad, so I've been listening to that while packing and unpacking.
The library leaders I've worked with have demonstrated various leadership styles — Terry Birdwhistell at the University of Kentucky, Carol Pitts Diedrichs at the University of Kentucky and Ohio State University, Susan Nutter and Greg Raschke at North Carolina State, and Damon Jaggars at Ohio State. I learned a lot from watching the late Becky Blank lead UW-Madison as chancellor during my time there. 
I also find leadership lessons in all kinds of things — TV series and movies, news events, podcasts, webinars. Sometimes I'm listening to a news report and I find myself thinking, "How could a different leadership choice have changed that outcome? What would I have done differently?"  
What are the greatest challenges and opportunities facing academic libraries over the next decade or so?
Our challenges and opportunities tend to roll up into three big areas: culture and climate, relevance, and holding true to our values and principles amid constant change.
An organization's success depends on the community of colleagues who come together to make things happen, so attention to culture and climate is always essential to the success of an academic library. A big part of that is having an excellent understanding of your local and institutional context before deciding which challenges your organization can or should take on. 
A companion to climate and culture is helping our constituencies understand the essential contribution that libraries make to the academic enterprise. Libraries play a key role in enabling sensemaking, literacy, and judicious scholarship, and we should shine a light on the impact our efforts have on world-class research and learning. 
Finally, how do we respond to the changing higher education landscape, and how do we help solve some of the grand challenges presented by these changes? New and emerging technologies challenge information seeking and use and make upholding our basic professional principles — equity of access, ethical use, verifiable sources and attributions, and expeditious but rigorous discovery — more important than ever. 
What will academic research libraries look like in 50 years? What changes? What stays the same?
"Look like" is an interesting framing, since so much of what we achieve doesn't present physically. Our brick-and-mortar spaces certainly need to continue to evolve to serve the wide-ranging practices of scholars. We need high quality stewardship spaces (preservation quality shelving), places that inspire, spaces that invite group work and creativity, spaces to connect, and places that facilitate deep concentration. This requires multi-faceted, flexible, dynamic spaces that can change with the needs of our users, daily and over time.
But so much of what we do is not captured by what people see. Every aspect of our work (acquisition, description, access services, preservation, research facilitation, education, systems building, business services, and so many more activities) will need to be increasingly agile, responsive, anticipatory, collaborative, and purposeful. What that looks like is continuous change and learning, as well as adaptation and experimentation grounded in a strong set of principles, values, and objectives. 
What changes is the context, the resources, the tools, and the problems and their solutions. What stays the same is our mission, professional expertise, and ideals.
What excites you most about becoming dean of libraries at the University of Michigan?
While many large public research institutions and their libraries have similar skills, knowledge, and resources, the way these come together here at the University of Michigan is truly something special and has far reaching impact. 
That makes it even more important for us to be purposeful and judicious about what we take on and how we evolve over time to meet the next set of grand challenges. Libraries have a special capacity to make the most of partnerships, networks, and resources when we're thoughtful and intentional about investing time, abilities, and funds. And this library in particular has demonstrated, time and time again, its singular aptitude for employing resources in ways that benefit the U-M community, as well as the broader library community and world-wide scholarship. 
I can't wait to get started!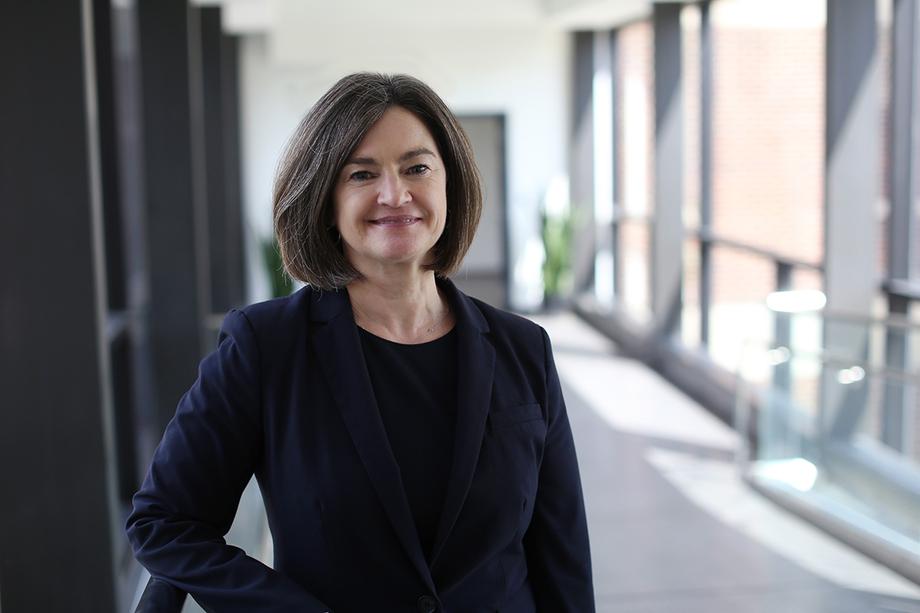 Share
Stay in the know