Shapiro Reading Room
This modern take on a classic library icon invites focused study and work in a silent environment.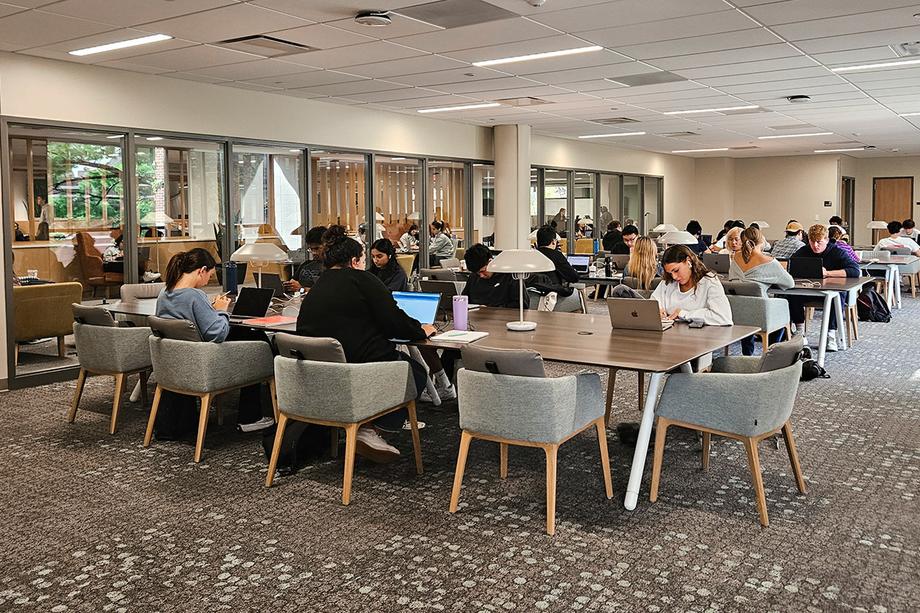 The Shapiro Reading Room is a space for silent, focused study. The space offers natural light, a campus view, comfy chairs, and ample table space. 
Read and get work done with lamp lighting and without distraction.