Gift reflects a belief in the importance of libraries
November 29, 2021
For Tom Bastow, libraries are vital to our humanity.
"I still have a belief in great universities and their libraries as repositories of civilization," Tom said.
Tom says his love for books and libraries was fostered at an early age and that a love for libraries followed him to U-M, where as a student he had his own library rituals and always used the library for more than just study and academic pursuits.
"My fondest memory of the library is going to the great reading room of the General Library [now Hatcher] at the end of each semester my sophomore, junior, and senior years, and reading a volume of Anthony Powell's epic 'Dance to the Music of Time,' then in progress," Bastow said.
"Totally unrelated to my course load, but in line with my approach to the academic rat race: take your finals without any last-minute panic cramming; if your fate is the firing squad, decline the blindfold."
To this day the library occupies a special place in his life, serving as a rendezvous spot for what has become an annual family reunion for him and his three siblings.
"Because we are the offspring of a very bookish mother, we all read (maybe to excess). And we all love the esoterica that abound in a great library."
To support the work of the library, Bastow and his spouse, Michael Call, gave two gifts, both to support the Michigan Library Scholars program. The program offers paid summer internships to undergraduate students who want to develop a deeper understanding of the role of academic libraries, gain hands-on professional experience, and enhance their own research and learning skills.
The gifts, a bequest for an endowment to support the program and an immediate cash gift, will help fund the internships. The endowment will be named for Tom's younger sister, Chris Bastow, another Michigan alum who has an affinity and love for libraries.
"I believe in the power of education to lift people of very modest means to a better life," Bastow said.
With the gift, Dean of Libraries James Hilton says the Michigan Library Scholars program will bring in more students and foster a deeper understanding of and love for libraries among them.
"It makes so much sense that library lovers would give to a program that helps others become connected to their library," he said. "It shows a great affection for the institution, and demonstrates care for others, a side effect, I find, of being connected to a great library."
by Alan Piñon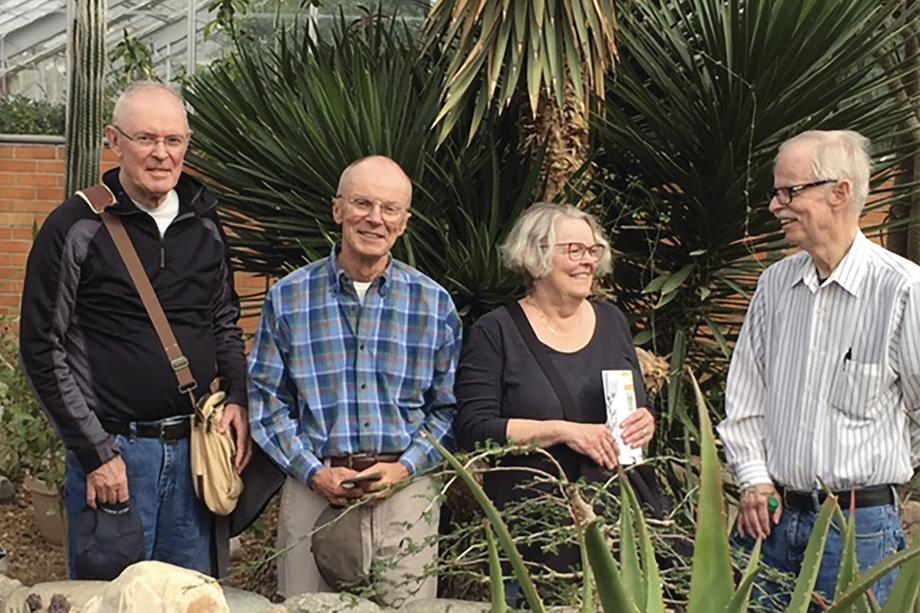 Share
Stay in the know